The BackLab App:
Back pain
treatment that's a click away
A clinic, a health coach, and a personalized back pain treatment plan—accessible anytime.
Clinical Expertise Without The Clinic: Using The BackLab App
Connect with your health coach, your therapy program, and track your progress through your phone, tablet, or computer.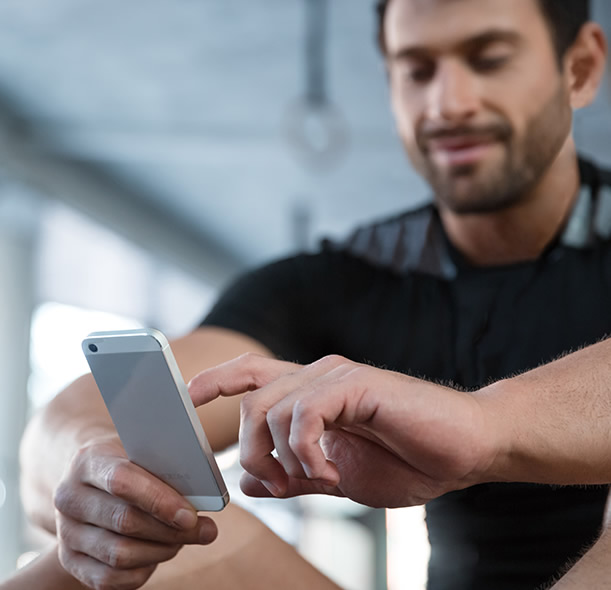 In-App messaging
Expert advice without an appointment
There may be times when you need help or have a question that doesn't coincide with your in-clinic appointments. Your health coach is available throughout the day to answer any questions, guide you in the program, or just lend support.
Accessible information, anytime
Your personal online portal
Your portal provides access to your therapy plan, video tutorials, and unlimited messaging with your health coach. Log into your personalized portal from any browser on your phone, tablet, or computer.
Watch, learn, and get better
Our video exercise tutorials
We created an 8-week, interactive therapy program based on the latest research. We took the science of core stability, yoga, and mobility and developed a series of exercises that will heal your back pain.
Track Progress, Stay Motivated, and See Results
We track your function and pain as well as your progress throughout the program. This information helps us to motivate and keep you on track to recovery.
Here's what we Track:
Activity Tolerance
Tracks your function and quantifies your abilities
Pain Level
Tracks and assesses your pain on a 0-10 scale throughout the program
Program Progress Bar
Tracks your participation through our 8-week program
Keep On Keepin' On. Don't Just Get Better, Stay Better
Notifications to keep you honest
Think of these as little taps on the shoulder to keep you motivated on your recovery from back pain.
Coaching outreach to keep you going
Your health coach will also get notifications and alerts about your progress. They will reach out at critical times to ensure your success.
Data collection to keep you and your plan optimized
The more data we get from your program, the better we can assess and treat your back pain.
Anywhere, anytime access to keep you engaged
You will always be able to access your program, data, and health coach whenever you want.